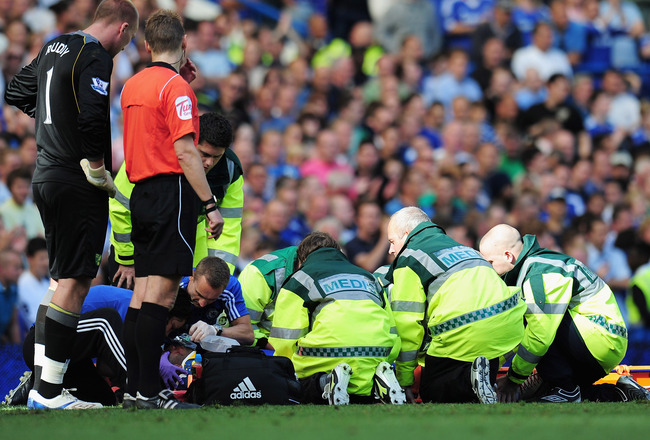 One of the world's most famous soccer stars was left lying motionless on the pitch after a being knocked cold by Norwich keeper John Ruddy.
Midway through the second half of the 1-1 tie Didier Drogba, from an offside position, went up to head a pass as Ruddy rose to punch it away, knocking Drogba cold out and crashing to the ground.
Drogba would be unresponsive as he was strapped onto a stretcher and taken off the pitch. We'll update this story as news on Drogba's condition becomes available.
The Associated Press reported Drogba has a mild concussion but will be released tonight from hospital.