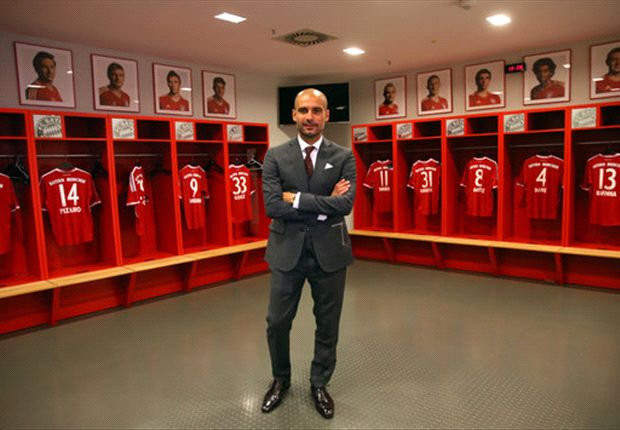 The Netherlands coach has compared the Spaniard's spell to his own at Barcelona, highlighting the importance of communicating with his players
Netherlands coach Louis van Gaal believes the language barrier will be key to Pep Guardiola achieving success at Bayern Munich.
Guardiola officially took charge of the European champions on Monday, and impressed reporters by answering questions at his first press conference in excellent German.
The 42-year-old's brother revealed earlier this month how Guardiola had been meticulously studying German during his sabbatical last year, and Van Gaal believes this could be vital in securing further success with the treble-winners.
"Language is a crucial factor for Guardiola," Van Gaal told Dutch newspaper
Algemeen Dagblad
.
"German is a tough language for Spaniards, just as Spanish is for the Dutch.
"I compare his spell with Munich to mine at Barcelona. What I said at the very beginning to the players was: 'Correct me if I say something wrong.'
"Then the social guys on the team will help you. So you get a faster connection [with the squad]. The German players are like that, so that will help."
Van Gaal also pointed to the tactical decisions Guardiola must make with the current Bayern side, highlighting the different attacking approaches adopted by previous boss Jupp Heynckes and the Spaniard during his time at Barcelona.
"Most important is what he will do with the Bayern style of play. Jupp Heynckes and I have spent the last few years playing with a No.10," he added.